---
On 8 May 2018, US President Donald Trump, true to his style and 'America First' philosophy, walked out of the Iran nuclear deal, technically known as the Joint Comprehensive Plan of Action (JCPOA). A fortnight has elapsed and it would be pertinent to examine the geopolitical implications of Trump's decision.
The US' Position
By now it is reasonably clear why Trump withdrew from the deal. He has failed to provide any rational argument against the deal for the obvious reason that there is none. The JCPOA is a 159-page document that prevents Iran from developing nuclear weapons. Trump and Israel's Prime Minister Benjamin Netanyahu—the foreign leader closest to him spiritually—have argued that unless sanctions are re-imposed, Iran will continue with its 'destabilising' policy in the region, and develop missiles endangering Israel's security—and that therefore it is imperative to keep Iran permanently in a pariah status.
---
The failed GCC summit points to a stalemate in West Asia that might last for a while, adversely affecting the economies of its members, and only a change in Saudi policy can reunite the squabbling kingdoms.
The aborted Gulf Cooperation Council (GCC) summit in Kuwait scheduled for December 5-6 raises the question whether this regional integration project, until recently one of the more successful of such projects, has collapsed or not. When the GCC was formed in 1981, the main motivation was to address the perceived threat from Iran by raising the level of synergy among the member-states who had much in common. Even without hindsight it can be said that the threat from Iran was exaggerated.
It is paradoxical that Qatar, one of the founding members, has been compelled to embrace Iran owing to Saudi Arabia's actions. In short, Saudi Arabia, while seeking confrontation with Iran in order to weaken its bete noire, has only strengthened it.
Let us look at what happened in Kuwait. The Emir of Kuwait, Sheikh Sabah, 88, was working hard to reconcile Saudi Arabia and Qatar even before the blockade against Qatar was announced by Saudi Arabia, the United Arab Emirates (UAE), Bahrain and Egypt on June 5, 2017.
---
Saudi Arabia, United Arab Emirates (UAE), Bahrain and Egypt had listed 13 demands on June 23, 2017, warning that there would be serious consequences if Qatar failed to yield by July 2. Qatar rejected the ultimatum and the four countries have not yet carried out their threats. Instead, they have softened their stand, vaguely signaling that it might be enough if Qatar were to accede to 'Six Principles'. In short, there has been no escalation and we can clearly see a degree of de-escalation.
The June 23 demands were handed over in writing to Kuwait, the mediator, which then passed it on to Qatar. After the text of the demands was made public, the international community came to know about their unreasonableness. Doha has so far handled this crisis with admirable maturity and logic, scrupulously avoiding any action that can spoil its case. The world came to realise that the four countries wanted Qatar to surrender its sovereignty not just in the realm of foreign policy but also align its social, political and economic policies with that of the Gulf Co-operation Council (GCC) countries.
---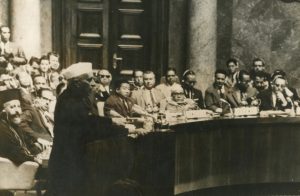 Nehru's pragmatic diplomacy gave a newly independent India a stature in world affairs much above its economic and military power and guided it deftly in a world being polarised by the Cold War
THE PEOPLE OF INDIA HAVE GOOD reason to be upset about the manner in which the 125th birth anniversary celebrations of Jawaharlal Nehru have begun, marked as they were by petty partisanship and unseemly attempts at settling of scores. Most people would have expected the political leadership to rise above inter-party differences and to unite and celebrate in a mature manner an anniversary of such national importance. Sixty-five per cent of Indians are under 35 years of age and for them it might have been rather puzzling that their elders should find it difficult to behave in a mature manner on an occasion like this.
A good part of the electronic media, with their debates where often more than one person speaks, or rather, the persons involved shout at each other with the anchor not able to enforce minimum courtesy levels, has only enhanced confusion in the minds of the viewers. Nehru, if he were to come back today, would have been appalled at the level of discourtesy displayed in such debates. He had a quick temper, but he was always courteous. Perhaps the debaters and anchors can consider paying a tribute to Nehru by taking a pledge to be courteous to each other from now onwards as their contribution to the ongoing celebration.
---
Now that three years have elapsed since the 2011 Revolution in Egypt, it is pertinent, nay, imperative, to ask the central question: Where is Egypt? Where is it going? On January 25, 2011 Egyptians shed fear of their repressive government that had deprived them of their human rights for decades and gathered in the world famous Tahrir Square to demand that President Hosni Mubarak resign. Mubarak, in office for thirty years, fell eighteen days later. Millions of Egyptians in Tahrir Square and elsewhere saw the exit of Mubarak as signaling the beginning of Egypt's journey towards democracy. Three years later, it is painfully clear that Egypt has lost its way towards democracy; in fact, it is heading fast in the opposite direction. The police state under Mubarak is being restored; freedom of expression has been drastically abridged; dissent does provoke punishment; political prisoners total up to twenty one thousand; and political demonstrations need prior permission. Egypt is under military rule and a field marshal is soon going to be elected president. Read the rest of this entry »
---
Managing India's Nuclear Forces
by Verghese Koithara
Routledge New Delhi, 2012
294 pages; Rs.795
VICE-ADMIRAL Verghese Koithara examines, critically and with clinical thoroughness, India's nuclear doctrine and the management of its nuclear forces. He points out the shortcomings and proposes remedial measures. His style, free from jargon, is a study in plain, robust English. His logic is sharp and he never misses the big picture. India acquired nuclear weapons primarily to take care of its security needs. The political leadership of the day might have wanted to make a political statement or to derive domestic political advantages. But, the primacy of the security consideration cannot be questioned. If the nuclear weapons in India's possession are to add to its security, it should manage the nuclear forces more rationally and coherently. This is the fundamental message of the book. It should be read by those who are responsible for India's nuclear policy. The strategic community and the general public interested in security questions will find in it much food for thought. Koithara does not practise circumlocution even for a moment. "For a variety of political and organisational reasons, India is saddled with a nuclear force management system that is seriously inadequate for the work it needs to do," he writes (emphasis added throughout). The author mentions two reasons for such a state of affairs.
Read the rest of this entry »
---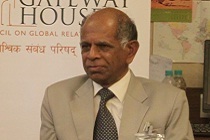 Understanding the rationale behind India's diplomatic decisions is essential for policymakers and citizens alike, so as to take better decisions in the future. Gateway House interviews former Ambassador to Italy, K. P. Fabian, to discuss how India's assessment of policy values the spoken word over context.
In his book, 'Diplomacy, Indian Style,' Fabian writes that "according to Greek mythology, Athena came out of the head of Zeus, fully grown and fully armed. There is a popular notion that India's foreign policy came out of Pandit Jawaharlal Nehru's head in a similar fashion. That notion is wrong."
K. P. Fabian, former Indian Ambassador to Italy, shares his insights with Gateway House's Rajeshwari Krishnamurthy on how the formulation of India's foreign policies depends on the written word over circumstances.
Read the rest of this entry »
---
CONTEMPLATING the ongoing US-led war on terror, one cannot help wondering whether Barbara Tuchman's "The March of Folly: From Troy to Vietnam" should not be made compulsory reading for all policy-makers, including Heads of Government. She starts with a lamentation that has a contemporary resonance:
"A phenomenon noticeable throughout history regardless of place and time is the pursuit by governments of policies contrary to their own interests. Mankind, it seems, makes a poorer performance of government than of almost any other activity. In this sphere, wisdom, which may be defined as the exercise of judgment acting on experience, common sense, and available information, is less operative and more frustrated than it should be. Why do holders of high office so often act contrary to the way reason points and enlightened self-interest suggests? Why does intelligent mental process seem so often not to function?"
Read the rest of this entry »
---
NOBODY, not even Israel's Prime Minister Netanyahu, knows the answer to the question whether Israel will attack Iran. It is easier to answer another: Will it be wise and prudent on Israel's part to attack Israel? The answer is "no".
It is pertinent to recall Winston Churchill: "Never, never, never believe any war will be smooth and easy, or that anyone who embarks on the strange voyage can measure the tides and hurricanes he will encounter. The statesman who yields to war fever must realise that once the signal is given, he is no longer the master of policy but the slave of unforeseeable and uncontrollable events."
The sad truth is that an Israeli attack on Iran cannot be ruled out. One comes to this conclusion going by Israel's track record, the recent pronouncements made by its leaders, and the encouragement it is receiving from the US, not necessarily from the White House. The White House can be compelled to come to Israel's rescue through a fait accompli.
In June 1981, Israel carried out a successful surgical strike at Iraq's nuclear facility called Osirak, close to Baghdad. The idea of such a strike originated in the mid- 1970s. A full-scale model was built up for practice bombing. The Israeli jets over-flew the airspace of Jordan and Saudi Arabia. While over-flying Saudi Arabia, the crew pretended to be Jordanians and vice versa. Saddam Hussein's Iraq was in no position to retaliate. Ten Iraqis and a French national were killed. It was only a research reactor supplied and closely monitored and controlled by the French. Israel was over-reacting. The reactor was designed to make it "unsuitable" to make bombs.
Read the rest of this entry »
---
Conceptualized, designed and published by Global Media Insight
Posts
June 15th, 2019
---
October 26th, 2018
---
October 24th, 2018
---
October 24th, 2018
---
May 25th, 2018
---
February 15th, 2018
---
January 7th, 2018
---
August 21st, 2017
---
November 22nd, 2016
---
July 21st, 2016
---
July 12th, 2016
---
January 10th, 2015
---
December 20th, 2014
---
August 11th, 2014
---
July 28th, 2014
---
July 2nd, 2014
---
June 30th, 2014
---
March 20th, 2014
---
March 6th, 2014
---
February 20th, 2014
---
September 12th, 2013
---
August 15th, 2013
---
July 21st, 2013
---
May 5th, 2013
---
July 30th, 2012
---
March 18th, 2012
---
March 7th, 2012
---
February 14th, 2011
---
November 10th, 2010
---
November 10th, 2010
---
November 10th, 2010
---
July 7th, 2010
---
October 29th, 2009
---
October 4th, 2009
---
October 4th, 2009
---
April 15th, 2009
---
March 5th, 2009
---
March 5th, 2009
---
March 5th, 2009
---
March 5th, 2009
---
March 5th, 2009
---
March 5th, 2009
---
Comments
Archives
Reading Corner